Year 2
Spring Term Science
We have been investigating whether cress seeds would grow better in greenhouses, so we made our own!
We used juice cartons, straws and zip lock bags to make our greenhouses. They worked brilliantly at keeping the warm air in.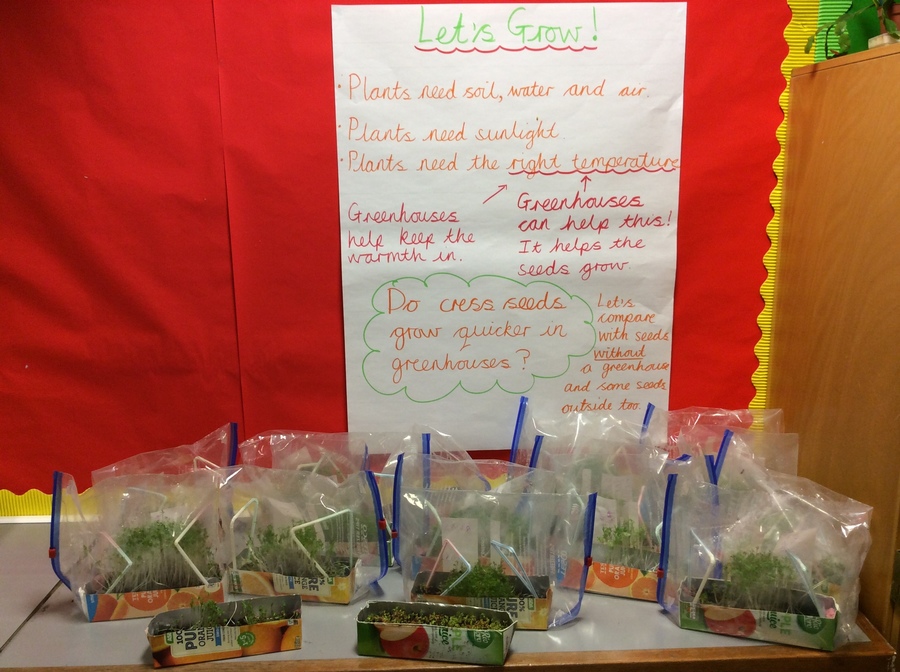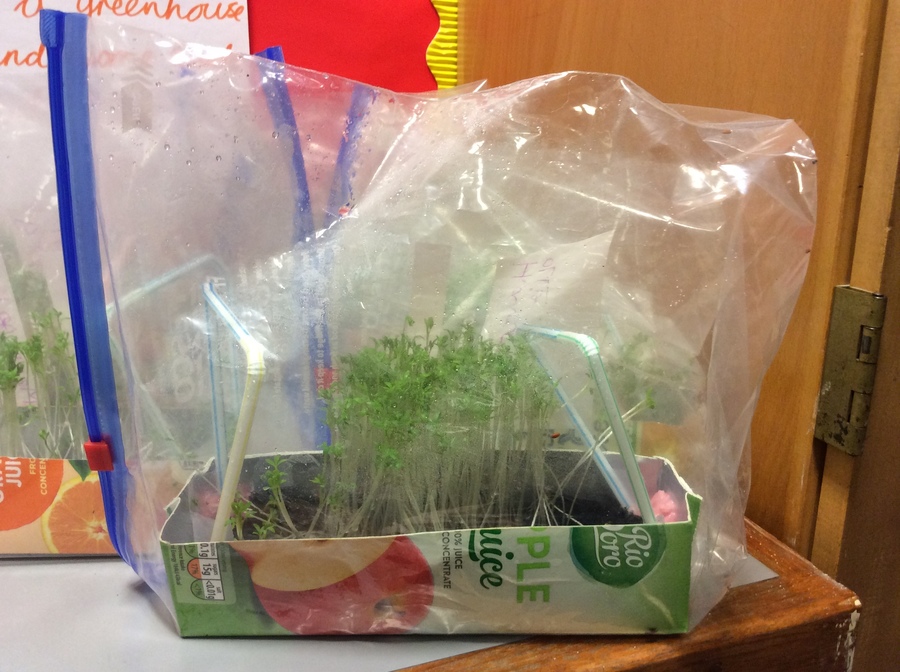 We have also completed an investigation using glitter on our hands to see how germs can spread easily. We learned how important it is to wash your hands using soap. We tried washing our hands while singing Happy Birthday. We didn't stop washing until we'd finished singing. This helped us to make sure we washed our hands for long enough.
Finally we have tested materials to find out which ones would be best to make a waterproof coat. We discovered tissue wouldn't be much use at all!
Well done to all the Class Two scientists for all your investigations!
10.1.18
Spring Term Computing and Design Technology
In Class Two we have been using technology to help us make balloon powered cars. We watched an instructional video and used the iPads to take photos. We used these photos to help make our own set of instructions in the Book Creator app.
Here's how we got on....listen out for the pop at the end when one of our balloons burst!
Year 2 Bean Tin Planters
Class 2 have been busy making Bean Tin planters. They followed the instructions well and you can now see them on the fence of the KS1 playground!
The children then wrote their own instructions so other people could have as much fun making Bean Tin planters as they did! Class 2 used imperative verbs, adventurous vocabulary and an exciting title in their instructions because they really want people to read them.